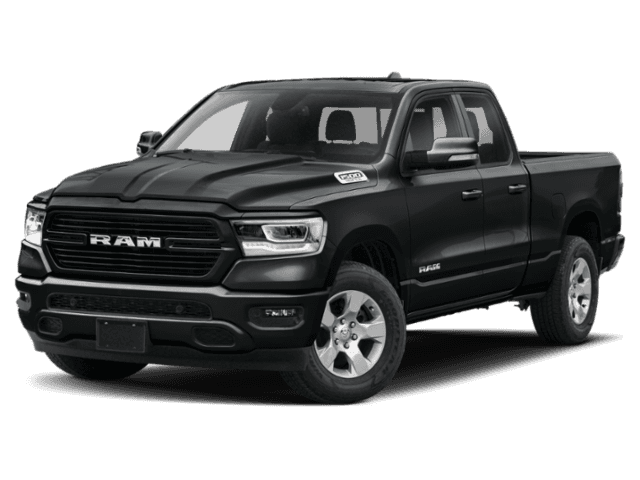 2020 RAM 1500 Quad Cab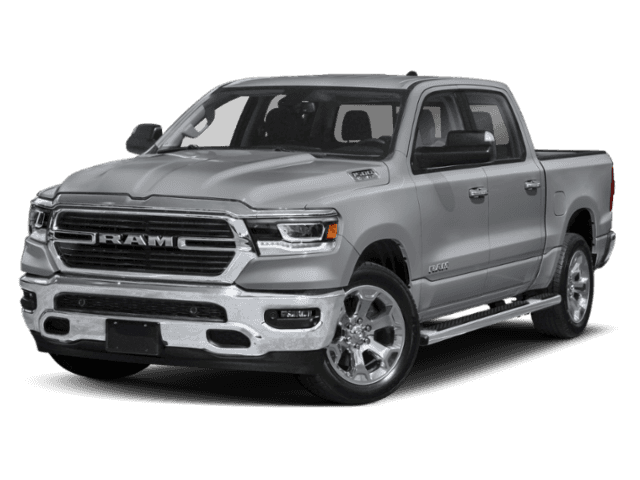 2020 RAM 1500 Crew Cab
2020 RAM Tradesman Quad Cab
2020 RAM Tradesman Crew Cab
$34,945 (5'7" box) $35,245 (6'4" box)
1,930 pounds (5'7" box) 1,880 pounds (6'4" box)
6,520 pounds (5'7" box) 6,500 pounds (6'4" box)
232.9 inches (5'7" box) 241.8 inches (6'4" box)
The 2020 RAM Quad Cab vs. Crew Cab
---
You're in the market for a RAM pickup because you need a truck that works as hard as you do. But should you get the quad cab, or pay a little more for the crew cab and give your crew a little more space? It depends on what you need your truck to do. A lot of our Camden customers have the same quandary when they come in. To help you decide, we've put together a side by side comparison of the RAM 1500 Tradesman crew cab vs quad cab.
The RAM Crew Cab vs. Quad Cab: Box Size
The cab in the crew cab is bigger, so its box comes in two available sizes. The 6'4" box that comes with the quad cab is also available for the crew cab. But a 5'7" box is also available for the crew cab, in case you want to cut down on the overall length of the truck.
The RAM Crew Cab vs. Quad Cab: Capacities
The main difference between the RAM 1500 crew cab vs. quad cab is size, and that affects how much each can haul and tow. While there is the same amount of cargo space in the 6'4" box for each truck, the maximum payload is higher for the quad cab. Why? Because a truck's weight cannot exceed its Gross Vehicle Weight Rating (GVWR). The quad's bigger cab weighs more than the crew cab, so it takes up more of the GVWR, leaving less weight for the payload. Towing capacity is also impacted. So, you'll want to keep that in mind if you have a lot to tow on our Sheridan roads. Here are the capacities:
Payload
Quad Cab:
Crew Cab:

1,930 pounds (5'7" box)
1,880 pounds (6'4" box)
Towing Capacity
Quad Cab:
Crew Cab:

6,520 pounds (5'7" box)
6,500 pounds (6'4" box)
GCWR
The RAM Crew Cab vs. Quad Cab: Passenger Space
Both the crew cab and quad cab can seat 6 passengers, but the crew cab is built to seat them more comfortably with more room. Here are the passenger dimensions:
Rear Legroom
Quad Cab: 35.6 inches
Crew Cab: 45.2 inches
Rear Headroom
Quad Cab: 39.2 inches
Crew Cab: 39.8 inches
Passenger Volume
Quad Cab: 117 inches
Crew Cab: 132 inches
Check Out the New RAM 1500 at Southern Chrysler Dodge Jeep Ram
If you're curious about the RAM 2500, read our comparison of the 1500 vs. the 2500. But it would be even better to come in to Southern Chrysler Dodge Jeep Ram of Fordyce and test drive them both. We're just a short drive away from Pinebluff. So drop by or contact us today and see how the 2022 models have changed!
More From Southern Chrysler Dodge Jeep Ram
How much does the 2022 RAM 1500 weigh? While it may not seem like an important question to some Camden drivers, it's crucial to know your GVWR (Gross Vehicle Weight Rating) if you plan to do any towing or hauling in Sheridan. Explore the 2022 RAM 1500 weight ratings for each configuration with the team…

The RAM 1500 is one of the world's most recognizable trucks, and it's not hard to see why! This iconic pickup is back for 2022 with powerhouse performance specs, bold design details, and a wide range of safety features and conveniences to protect you on the Camden roads. Whatever your driving needs—whether it's making your…

Just because you're shopping for a capable new truck like the Jeep Gladiator in white doesn't mean you don't want it to match your style. On the contrary, Jeep knows that the modern truck shopper is looking for a vehicle that provides just as much style as substance which is why there are so many…