How Do You Refinance a Car Loan?

---
Want to learn more about the best way to refinance an auto loan or what exactly refinancing a car loan is? Here at Southern Chrysler Dodge Jeep Ram we're happy to answer all your financing questions! Refinancing a car loan can be a great way to help you lower your monthly payments or save on interest. Read on to learn how to refinance a car loan in Camden and if it's right for you!
How Do You Refinance a Car Loan?
If you're considering refinancing your car, you should keep one main thing in mind: it has the capacity to change the interest rate you're being charged every month. That means you should know exactly what your current interest rate is before making any decisions. Take a look at your current car loan documents or contact your lender to confirm your current interest rate and monthly payments. Then, follow these helpful tips:
Check Your Credit Score: Do you pay your monthly payment on time or early, and often? Chances are your credit score has remained stable or even gone up since applying for initial vehicle financing. If this is the case, you could benefit from refinancing!
Start Applying: Start applying for refinancing through multiple automotive refinance companies to make sure you get the best new interest rate. Here's an important point: make sure all applications are submitted within a 14 day period so as to minimize the negative impact on your credit score that applying for financing or refinancing can have.
Evaluate Offers: Compare refinancing offers against each other to make sure you're getting the new monthly payment that works best for you! Need help comparing offers Make use of our easy online monthly payment calculator!
Decide Loan Term: Compare longer and shorter loan terms to see which works best for you. A shorter-term loan will require larger monthly payments, but you will pay less interest overall. A longer-term loan, meanwhile, will provide smaller monthly payments and more overall interest. Evaluate whether a lower monthly payment or less overall interest paid is more important to you.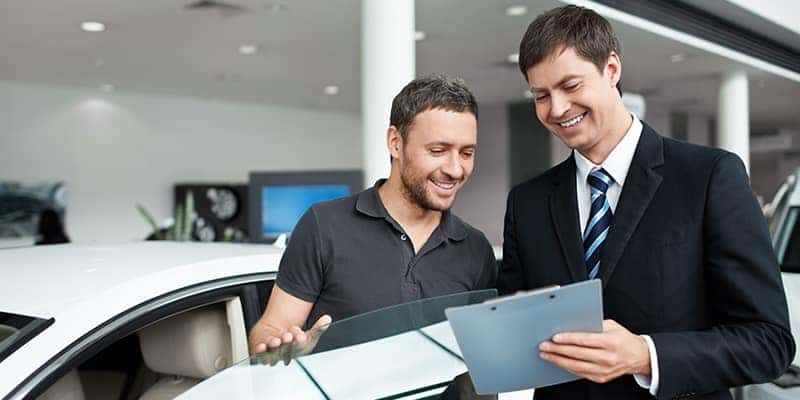 What to Know When Refinancing Your Car
When considering whether or not refinancing is a good choice for your circumstances, you'll want to keep the following in mind:
Older Vehicle Refinancing: Many auto lenders won't refinance an older vehicle that has already depreciated significantly.
Early Payment Fees: Does your original car loan include any clauses that charge fees associated with paying it off early? If so, refinancing may not be cost-effective for you. It's best to research this thoroughly before making a decision.
Underwater Financing: If you owe more on your car than it is currently worth, it can be significantly harder to get approved for refinancing. What's more, it may not be a good idea to refinance in this instance.
Have additional questions about auto refinancing? The experts at our finance center here at Southern Chrysler Dodge Jeep Ram are happy to help you discover financing options that work for you!
Discover Our Financing Solutions at Southern Chrysler Dodge Jeep Ram
Ready to learn more about refinancing your car near Sheridan or Pinebluff? If you have any more questions or concerns, don't hesitate to contact us to speak with someone today! We're happy to help you however we can! Looking to trade-in your vehicle and buy or lease something else? We can help with that too.
More From Southern Chrysler Dodge Jeep Ram
How much does the 2022 RAM 1500 weigh? While it may not seem like an important question to some Camden drivers, it's crucial to know your GVWR (Gross Vehicle Weight Rating) if you plan to do any towing or hauling in Sheridan. Explore the 2022 RAM 1500 weight ratings for each configuration with the team…

The RAM 1500 is one of the world's most recognizable trucks, and it's not hard to see why! This iconic pickup is back for 2022 with powerhouse performance specs, bold design details, and a wide range of safety features and conveniences to protect you on the Camden roads. Whatever your driving needs—whether it's making your…

Just because you're shopping for a capable new truck like the Jeep Gladiator in white doesn't mean you don't want it to match your style. On the contrary, Jeep knows that the modern truck shopper is looking for a vehicle that provides just as much style as substance which is why there are so many…